7 Alternatives to CommonLit for Engaging Online Literacy Resources
By Gregor K. published about 2023-01-25 08:18:11
Finding a website that offers free reading and writing resources for students can be a challenge. CommonLit is a great resource, but there are also other websites that can help teachers, parents, and students access high-quality reading and writing activities. In this article, we will provide a list of similar websites like CommonLit that offer free, engaging materials to help students improve their reading and writing skills. From online courses to interactive activities, these websites offer a variety of activities to help students practice the skills they need to succeed.
CommonLit is a free digital library of leveled texts and formative assessment tools to help educators differentiate instruction and increase literacy.
Features
Access to thousands of leveled texts and formative assessment tools
Free resources for teachers and students
Personalized recommendations and resources to help students learn
---
CommonLit Head-To-Head
Welcome to our comparison of CommonLit and other websites. Here, we will look at the features and benefits of this free online literacy platform to evaluate how it stacks up against its competitors. We'll explore how CommonLit can be used in the classroom, compare its instructional tools and activities, and discuss the ways that it can support teachers and students. With this information, you'll be able to make an informed decision about which platform is best for your needs. So let's get started!

CommonLit
vs.

Newsela
CommonLit and Newsela are both online learning platforms that provide access to a variety of content for students. CommonLit provides free, high-quality texts for use in classrooms and beyond, as well as close reading and writing activities. Newsela offers an ever-growing library of news articles tailored to the interests and needs of learners, allowing teachers to assign articles at five different reading levels. Both platforms also allow students to interact with their peers through discussion boards, or collaborate on projects. Furthermore, they both offer comprehensive progress tracking tools so teachers can monitor student performance.

CommonLit
vs.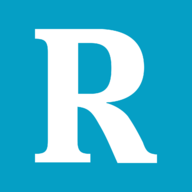 ReadWorks
CommonLit and ReadWorks are both online platforms that provide access to free reading resources for students and educators. Both websites offer extensive libraries of literature, including fiction, nonfiction, poetry, and plays from a variety of authors. Both platforms also offer differentiated instruction materials such as skills assessments, text-dependent questions, writing prompts, and discussion questions. Furthermore, both sites allow for customization and personalization of the learning experience by allowing teachers to assign relevant content based on students' interests and abilities. The main difference between CommonLit and ReadWorks lies in the type of content offered on each platform. CommonLit offers both classic works from renowned authors as well as unique content developed by its own team of educators. This includes short stories written with diverse characters, news articles about current events topics, and informational texts related to various subjects. In addition, CommonLit provides tools such as audio recordings of all texts on the platform in order to facilitate literacy development among English Language Learners (ELLs). On the other hand, ReadWorks offers mostly classic works from renowned authors, but does not provide audio recordings or feature its own original content. Overall, both CommonLit and ReadWorks are excellent resources for teachers looking for quality reading materials to use with their students. The main distinction between them is the type of content they offer - CommonLit provides more varied material while ReadWorks focuses mainly on classic works from renowned authors.

CommonLit
vs.

Read Theory
CommonLit and Read Theory are both literacy websites that offer resources to help teachers, parents, and students develop their reading and writing skills. CommonLit provides free collections of comprehension-focused literature lessons to K-12 classrooms. Meanwhile, Read Theory offers interactive online reading and writing activities for students in grades 1-12. Both websites have pre-made activities that can be assigned to individual students or groups, allowing them to get personalized practice tailored to their needs. When it comes to features, CommonLit has a library of open source texts, including short stories, poems, news articles, plays and historical documents. These texts are accompanied by assessments such as multiple choice questions, constructed response questions and vocabulary questions. Additionally, CommonLit offers teacher tools such as discussion questions for each text as well as customized tracking and reporting capabilities. Read Theory also provides leveled texts but its main focus is on developing reading comprehension skills through interactive exercises. The website has thousands of passages organized into difficulty levels from 1-14 and each passage is followed by multiple choice questions designed to ensure the student fully understands the material. Additionally, Read Theory has an adaptive placement system that allows students to start at a level appropriate for their abilities and move up or down accordingly based on their performance on quizzes.
---
History of CommonLit
CommonLit is a free online reading and writing platform that was founded in 2013. It provides educational resources to teachers and students around the world. The website was created to provide a space for students to access high-quality educational materials and develop their reading and writing skills. CommonLit also provides teachers with a library of digital lessons that are aligned with Common Core standards. The website continues to grow and develop, providing users with more and more educational materials.
---
CommonLit Status
The CommonLit website on online and reachable (last checked on 2023-05-27 01:00:14).
Online
Last checked
2023-05-27 01:00:14
.
Uptime overview of the past three days.
Do you have problems accessing CommonLit's website? .
---
CommonLit is a free digital library of leveled texts and formative assessment tools to help educators differentiate instruction and increase literacy.
Features
Access to thousands of leveled texts and formative assessment tools
Free resources for teachers and students
Personalized recommendations and resources to help students learn