7 Alternatives to Newsela for Engaging and Educational News Content
By Gregor K. published about 2023-01-22 22:08:26
Are you looking for websites similar to Newsela to help you stay up-to-date with the latest news and current events? Look no further! We've compiled a list of the top websites like Newsela that you can use to stay informed. From educational tools to news aggregators, each of these websites offers a unique way to stay abreast of the news. From articles and headlines to quizzes and polls, these websites will help you stay informed and engaged with the world. Read on to learn more about each of the websites like Newsela.
Newsela is an online news platform that provides differentiated instruction to engage every student in rigorous, real-world learning. The platform is designed to help teachers customize reading instruction to meet their students' needs and improve student engagement.
Features
Access to thousands of current, high-interest articles from reliable sources
Differentiated instruction based on student reading levels
Reading comprehension quizzes to measure student understanding
Personalized learning paths for each student
---
Newsela Head-To-Head
Welcome to our head-to-head comparison of Newsela and other websites! Newsela is a popular platform for finding current news articles written with various levels of difficulty. It is used in classrooms, homeschools, and other educational settings to help improve literacy skills. In this comparison we will be examining Newsela against other websites that provide similar services. We will compare the features, user interface, cost, and overall usability of each website. So let's get started!

Newsela
vs.

CommonLit
Newsela and CommonLit are both online reading platforms that provide students with access to hundreds of educational articles. Both websites offer a diverse selection of reading material, from current events to classic literature. Newsela provides five different levels of text complexity, allowing users to adjust the difficulty of the articles they read, while CommonLit offers leveled questions and activities designed to help students further understand and engage with the text. Newsela also provides a comprehensive suite of tools for teachers, such as quizzes, lesson plans, writing prompts, and an analytics dashboard. CommonLit's teaching tools allow educators to assign their students particular texts or collections of texts, create discussion questions related to the text, and offer feedback on student responses. Both websites have user-friendly interfaces that make it easy for students and teachers to navigate the content.

Newsela
vs.

Free
Newsela and Free are both websites that offer educational content. Newsela provides engaging, leveled articles on current events and other topics, while Free allows users to create their own educational resources (such as quizzes or flashcards) or search a comprehensive library of resources created by other teachers. Newsela offers a variety of features, such as customizable assessments and comprehension questions, audio versions of articles for students with disabilities, and the ability to translate text into different languages. Additionally, Newsela offers teachers tools to manage student progress and assign individualized learning paths. Free offers a wide range of features such as the ability to create unlimited custom-made educational content, access to an expansive library of existing materials from other teachers, integration with Google Classroom, and the ability to track student progress. Furthermore, Free has an expansive collection of images that can be used in quizzes or activities.

Newsela
vs.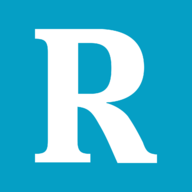 ReadWorks
Newsela and ReadWorks are both websites that provide reading materials for students, teachers, and parents. Newsela offers articles from a variety of sources including newspapers, magazines, and websites that can be customized to fit any grade level or subject. It also provides access to targeted quizzes and assessments, differentiated assignments, and an extensive library of educational resources. ReadWorks offers leveled readings on topics related to science, social studies, math, literature, writing skills, and more. It also provides a variety of tools to help students understand the material such as comprehension questions, vocabulary activities, audio recordings of passages, writing prompts and more. Both websites offer support for virtual learning environments as well as printable worksheets with answer keys. Finally, they offer extensive collections of resources including lesson plans, graphic organizers and interactive activities.
---
History of Newsela
Newsela is an online educational platform launched in 2013 that provides news articles, primary sources, and other texts to help students develop reading comprehension skills. It was created in response to the need for a comprehensive and accessible educational resource for students of all ages. Newsela is now used by more than 15 million students and teachers in more than 180 countries.
---
Newsela Status
The Newsela website on online and reachable (last checked on 2023-05-27 01:00:42).
Online
Last checked
2023-05-27 01:00:42
.
Uptime overview of the past three days.
Do you have problems accessing Newsela's website? .
---
Newsela is an online news platform that provides differentiated instruction to engage every student in rigorous, real-world learning. The platform is designed to help teachers customize reading instruction to meet their students' needs and improve student engagement.
Features
Access to thousands of current, high-interest articles from reliable sources
Differentiated instruction based on student reading levels
Reading comprehension quizzes to measure student understanding
Personalized learning paths for each student