Alternatives to Overleaf: A List of Similar Online LaTeX Editors
By Gregor K. published about 2023-02-05 00:27:29
Are you a student or professional looking for a similar website to Overleaf to help you with your document writing and collaboration? Look no further. This article will provide you with a comprehensive list of websites that are similar to Overleaf, providing you with the same type of online document writing and collaboration platform. From the more popular to the lesser known, this list of websites is sure to have something to meet your needs.
Overleaf is an online LaTeX editor that makes writing and typesetting mathematical and scientific documents easy. It provides a collaborative platform for document authors, editors and reviewers to create professional documents with ease.
Features
WYSIWYG LaTeX editor with real-time preview
Collaboration tools for authors, editors and reviewers
Built-in version control and cloud storage
Comprehensive library of templates, styles and fonts
---
Overleaf Head-To-Head
Are you looking to find the best website for creating and sharing documents online? This article will compare Overleaf with some of the other top websites in this category and discuss their benefits and drawbacks. We will look at features, pricing, usability, storage capabilities and more so that you can make an informed decision on which one is best suited for your needs. So, let's get started!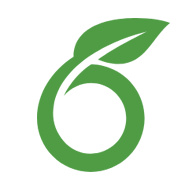 Overleaf
vs.

Google Docs
Overleaf and Google Docs are two popular online tools for creating documents. Overleaf is a collaborative, cloud-based LaTeX editor, providing an intuitive interface for the typesetting language used in academic writing. It allows users to collaborate with others on documents in real time, and provides features such as version control and commenting. Overleaf also has a wide variety of templates available for document creation. Google Docs is an online word processor that enables users to create, format, share and store documents. It offers features such as real-time collaboration between multiple users, as well as the ability to upload multiple file formats including PDFs and Microsoft Word documents. In addition, it allows users to access their documents from any device with an internet connection. Google Docs also provides templates for creating various types of documents quickly and easily.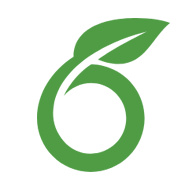 Overleaf
vs.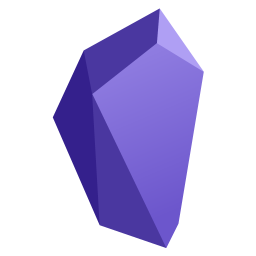 Obsidian
Overleaf and Obsidian are both online tools for writing documents and managing projects. Overleaf is a cloud-based LaTeX editor that allows users to edit, compile, and share documents in real time with other collaborators. It also provides templates, a version control system, and a wide range of integrations with popular services like Dropbox and GitHub. Obsidian is a notetaking software that enables users to write notes in Markdown format, quickly link between notes using the built-in autocomplete function, add images or code snippets to notes, set up custom folders and hierarchies using tags, and navigate between notes using its graph view feature. Both Overleaf and Obsidian help users stay organized by providing an array of useful features such as file/folder organization options, search capabilities, project syncing/sharing tools, and more. However, the two platforms differ in their unique strengths: Overleaf offers powerful collaboration features for writing documents together while Obsidian helps users organize ideas into easily navigable collections of notes.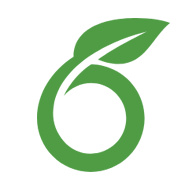 Overleaf
vs.

Free
Overleaf and Free are both online LaTeX editors that allow users to create documents in the LaTeX markup language. Overleaf offers a variety of features designed to help users work collaboratively on projects, such as the ability to share documents with others and track changes. It also supports the use of version control systems such as Git and Subversion. Free, on the other hand, is more focused on providing a basic editing interface for LaTeX documents. It does not offer any collaboration tools or version control options, but it does provide a simple and intuitive user interface for creating documents in LaTeX. Additionally, Free has a built-in PDF viewer for previewing LaTeX documents without having to compile them first. Both Overleaf and Free are great resources for anyone looking to learn or use LaTeX, but depending on your needs one may be more suitable than the other.
---
History of Overleaf
Overleaf is an online, collaborative LaTeX editor that was founded in 2012. It was created with the goal of making scientific writing and publishing easier for scientists and academics. It has since grown to become one of the most popular LaTeX editors in the world, with users from over 200 countries. It has also been widely adopted in academic institutions and has been used to publish millions of research papers.
---
Overleaf Status
The Overleaf website on online and reachable (last checked on 2023-05-28 01:00:45).
Online
Last checked
2023-05-28 01:00:45
.
Uptime overview of the past three days.
Do you have problems accessing Overleaf's website? .
---
Overleaf is an online LaTeX editor that makes writing and typesetting mathematical and scientific documents easy. It provides a collaborative platform for document authors, editors and reviewers to create professional documents with ease.
Features
WYSIWYG LaTeX editor with real-time preview
Collaboration tools for authors, editors and reviewers
Built-in version control and cloud storage
Comprehensive library of templates, styles and fonts