5 Alternatives to Internshala to Find Internships Online
By Gregor K. published about 2022-12-21 17:02:59
Are you looking for Internshala alternatives? Internshala is a great platform for finding internships and jobs, but there are other websites like Internshala that you should consider. Here is a list of the best Internshala alternatives to help you find internships, jobs, and more. These sites offer great opportunities for students and recent graduates in a variety of industries.
Internshala is India's leading online platform to find internships and training programs for students, professionals and freshers. It offers a wide range of internship opportunities in a variety of industries like engineering, IT, finance, marketing, content writing, designing, and many more.
Features
Comprehensive internship database
Job alerts for tailored requirements
Easy to use platform
Video tutorials for CV writing and interview preparation
Internship reports for employers
Verified internships with guaranteed stipend
---
Internshala Head-To-Head
In today's digital age, internships are an important part of career development. Internshala is one of the leading online platforms for finding internships in India. It helps students and professionals gain industry exposure, hone their skills and get a foot in the door to their desired career. But how does Internshala compare to other popular internship websites out there? In this head-to-head comparison, we'll take a look at Internshala's features and offerings compared to those of its rivals. We'll also explore how it stacks up when it comes to user experience, search filters, and more.

Internshala
vs.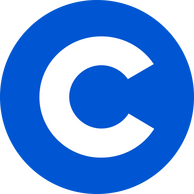 Coursera
Internshala and Coursera are two popular websites for learning and gaining experience. Internshala offers internships, which can help students gain practical experience in their chosen field, as well as learn about the industry. Coursera on the other hand, provides online courses in various topics such as programming, computer science, business and more. One of the major differences between Internshala and Coursera is that Internshala focuses on providing real-world experience while Coursera focuses on providing an online learning platform. Internshala offers internship opportunities in various industries such as engineering, finance, marketing, IT etc. It also provides mentorship programs to help students gain a better understanding of their field of interest. On the other hand, Coursera offers online courses from top universities and experts across the world. It also gives access to hands-on projects and practice tests so that students can apply their knowledge in a practical setting. Apart from this, another difference between these two websites is that Internshala requires applicants to have some work experience before applying for internships whereas Coursera does not have such criteria for taking part in its courses. Additionally, Internshala is more focused on Indian markets whereas Coursera caters to international students as well. In conclusion, both websites offer different features which makes them unique in their own way. While one allows individuals to gain practical experience by working with industry experts under guidance of mentors; the other helps people acquire new skills or brush up existing ones by taking high quality courses designed by professionals from renowned institutions around the globe..

Internshala
vs.

LinkedIn
Internshala and LinkedIn are two popular websites that offer a variety of features for job seekers. Internshala mainly focuses on internships while LinkedIn is an all-in-one professional networking platform. Internshala offers an array of services related to internships such as online courses, virtual internships, company reviews, resume and interview skills workshops etc. It also helps students in applying for internships with one click and provides internship certificates after completion. LinkedIn provides a large network of professionals and companies around the world who can be connected through their profiles. It also provides job postings, career advice articles and workshops, newsfeeds related to relevant industries etc. Additionally users can access other features like building an online portfolio, sharing experiences and accomplishments as well as creating groups for discussion topics. Overall both Internshala and LinkedIn offer great features but in different ways to help people find jobs or internships.

Internshala
vs.

Udemy
Internshala and Udemy are both websites that help users advance their skills and careers. Internshala offers online courses covering topics like coding, digital marketing, design, data science and more. It also offers internships for students to gain experience in the fields of their interest. Meanwhile, Udemy is an online learning platform that provides a wide range of courses from leading experts in various disciplines. It has thousands of courses with topics ranging from programming languages to web development to business management. When it comes to user experience, Internshala provides a better platform for users as it allows them to search for internships according to their interests and qualification level. Also, Internshala's dashboard helps track progress and assess learning outcomes through its quizzes and assignments feature. In contrast, Udemy offers users access to course lectures, video tutorials and practice tests that can be taken at any time without worrying about deadlines or submission requirements. Overall, both websites offer great opportunities for learning new skills or advancing one's career but they differ in terms of the focus of their offerings – Internshala encourages users to take up internships while Udemy provides an extensive library of courses on various topics.
---
History of Internshala
Internshala is a website that was established in 2010 with the aim of connecting students and professionals with internships and entry-level jobs. Since its inception, the site has grown to become India's largest internship and training platform, with over 30,000 employers offering more than 1.5 million internships and entry-level jobs. Internshala also provides various resources such as resume-building tools and online courses to help students and professionals find the right job.
---
Internshala Status
The Internshala website on online and reachable (last checked on 2023-09-22 01:00:31).
Online
Last checked
2023-09-22 01:00:31
.
Uptime overview of the past three days.
Do you have problems accessing Internshala's website? .
---
Internshala is India's leading online platform to find internships and training programs for students, professionals and freshers. It offers a wide range of internship opportunities in a variety of industries like engineering, IT, finance, marketing, content writing, designing, and many more.
Features
Comprehensive internship database
Job alerts for tailored requirements
Easy to use platform
Video tutorials for CV writing and interview preparation
Internship reports for employers
Verified internships with guaranteed stipend