5 Alternatives to HotPads: Other Real Estate Search Sites to Explore
By Gregor K. published about 2022-12-16 12:25:38
Are you looking for a website to find a place to live, but don't know where to start? HotPads is an excellent place to start, but it's not your only option. Here's a list of similar websites like HotPads that you can use to find your new home. From large online rental databases to neighborhood-specific sites, you'll be able to find a website that fits your needs. So keep reading to learn more about the best websites like HotPads and start your hunt for the perfect place to live!
---
HotPads Head-To-Head
Are you looking for the perfect rental property? Whether you're a student, a young professional or someone looking to downsize, finding the right place can be tricky. There are many websites out there that make searching for rental properties easier and HotPads is one of them. In this article we will compare HotPads with other websites to help you decide which one is best suited to your needs.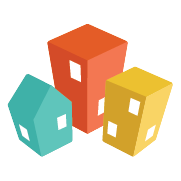 HotPads
vs.

Padmapper
HotPads and PadMapper are two popular websites for apartment and home hunters. Both sites provide detailed information on available listings, including photos, maps, and prices. HotPads features a search filter that allows users to narrow down their search results based on area size, number of bedrooms and bathrooms, pet-friendly options, and other amenities. It also provides an interactive map tool that shows the location of nearby schools and businesses. PadMapper offers more detailed neighborhood information than HotPads, such as crime rates and demographic data. It also includes a personalized list of nearby attractions like parks, restaurants, and shops. Both websites allow renters to save potential properties in their favorites list and contact landlords directly from the site.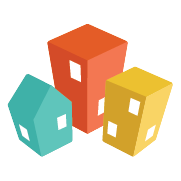 HotPads
vs.

Zumper
HotPads and Zumper are both websites designed to help people find apartments, homes, and other rental properties. Both offer powerful search tools that allow users to filter by location, price range, amenities, and more. HotPads features a "map view" option that allows users to browse listings on an interactive map while Zumper has an "insights" section that provides market data such as median rent prices in different areas. HotPads also has a "trends" section where users can explore current real estate trends, while Zumper offers a feature that allows tenants to securely store their documents online for easy access when needed. Both websites also offer robust customer support options and have mobile apps for iOS and Android devices.
---
History of HotPads
HotPads is an online rental marketplace founded in 2005. The website, which began as a rental listing search engine, has evolved over the years to become the go-to platform for people looking for homes, apartments, and other rental properties. HotPads now offers a variety of tools and resources to help renters find the perfect place, including detailed maps, neighborhood information, and property listings.
---
HotPads Status
The HotPads website on online and reachable (last checked on 2023-06-07 01:00:30).
Online
Last checked
2023-06-07 01:00:30
.
Uptime overview of the past three days.
Do you have problems accessing HotPads's website? .
---