7 Alternatives to FunnyJunk for Funny Content
By Gregor Krambs published about 2023-01-01 01:56:22
Are you looking for a funny website to get your daily dose of entertainment? If so, you may have heard of the popular website FunnyJunk. But what if you're looking for something similar? Well, you're in luck! Here's a list of websites like FunnyJunk that will provide you with hours of laughter and fun. From meme-filled sites to random video compilations, we've got you covered with this list of alternative websites. So, what are you waiting for? Check out these sites today and get ready for a few laughs!

FunnyJunk is an online entertainment website where users can find funny photos, GIFs, comics, and videos.
Features
Browse hundreds of funny photos, GIFs, comics, and videos
Upload your own content
Discover content from other users
---
FunnyJunk Head-To-Head
Welcome to our head-to-head comparison of FunnyJunk and other websites! We'll be taking a look at the features, usability, and overall appeal of FunnyJunk as compared to its competitors. We'll explore how FunnyJunk stands up when it comes to content quality, user experience, and general usefulness. We'll also compare the costs associated with each website so you can make an informed decision on which one is right for you. So let's get started!

FunnyJunk
vs.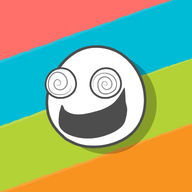 The Oatmeal
FunnyJunk and The Oatmeal offer two unique websites for those seeking comedic entertainment. While FunnyJunk is a user-generated content site, The Oatmeal is primarily the work of one author. FunnyJunk is an online platform for users to share funny images, videos and comments with other users. It does not require signup or registration, making it an easy way to browse through the wide variety of humor available. Additionally, FunnyJunk has a forum section where users can discuss topics related to jokes and humor. The Oatmeal is a website that offers humorous comics and articles created by Matthew Inman (also known as The Oatmeal). His cartoons are often witty and lighthearted while also tackling more serious topics. He also offers merchandise such as t-shirts, mugs, posters and more featuring his artwork. Articles range from informative pieces on cats and dinosaurs to reviews of gadgets like laptops. Both sites are great sources of humorous content that can be enjoyed by people of all ages. However, they both offer distinct experiences; while FunnyJunk allows you to view the work of multiple creators, The Oatmeal offers only the work of one talented artist.
---
History of FunnyJunk
FunnyJunk was founded in 2005 as an online community for humorous content. It quickly grew in popularity and currently has millions of monthly visitors. The website allows users to share jokes, memes, and other funny content, as well as enabling them to comment and rate other users' posts. The website also hosts regular contests, and its members frequently submit their own humorous content.
---

FunnyJunk is an online entertainment website where users can find funny photos, GIFs, comics, and videos.
Features
Browse hundreds of funny photos, GIFs, comics, and videos
Upload your own content
Discover content from other users