Top 7 Alternatives to Capterra for Software Comparison Shopping
By Gregor Krambs published about 2023-01-05 01:09:34
Are you looking for an alternative to Capterra? With its expansive library of software reviews, Capterra is a great resource for discovering new software and services. But, if you're looking for more options, there are a number of other websites like Capterra that can provide you with the same information. In this article, we'll go over a list of websites like Capterra that offer similar services.
Capterra is a free online service that helps businesses find and compare the best software for their specific needs. With over 700 categories of software, Capterra makes it easy to find the right software for any industry.
Features
Search and compare software by industry and category
Read user reviews and ratings
Filter by features and price
View product screenshots and videos
---
Capterra Head-To-Head
Welcome to our head-to-head comparison of Capterra with other websites. Capterra is an online platform that provides software buyers with insights and research on popular software solutions. It strives to provide buyers with accurate information that can help them make informed decisions when selecting the right software for their organizations. We will be comparing Capterra's features and services to those of its competitors, including G2, TrustRadius, and Software Advice. By the end of this comparison, you will have a clear understanding of the strengths and weaknesses of each platform so you can choose the most suitable one for your needs.

Capterra
vs.

Gartner
Capterra and Gartner are both websites that provide valuable information to help companies make more informed decisions when it comes to purchasing software. Both websites offer a large database of software products for users to compare and contrast. Capterra offers a wide range of product reviews, blog posts, and other resources on its website. Users can filter the list of products by categories such as business size, industry, and budget. They also have an extensive library of customer case studies in various industries that can be used as reference points when considering different options. Additionally, Capterra provides access to a network of experts who can provide feedback on specific solutions. Gartner is an established research firm that specializes in providing data-driven insights into areas such as technology trends, market forecasts, vendor comparisons and more. The website features reports from analysts across multiple industries, enabling users to evaluate different products based on their own needs. Gartner's comprehensive library includes detailed evaluations on different technologies and vendors so customers can make an informed decision before committing to any purchase. Additionally, they offer consulting services for those looking for more personalized advice on technology investments. In conclusion, both Capterra and Gartner are great resources for making educated decisions when it comes to buying software or other technology solutions. While Capterra provides more customer-focused resources such as reviews and case studies, Gartner offers more in-depth analysis with their research reports and expert consulting services.

Capterra
vs.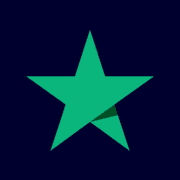 Trustpilot
Capterra and Trustpilot are both websites that offer reviews on different products and services. Both sites have a large selection of reviews and ratings to choose from, but there are some key differences between them. Capterra is geared towards helping people make decisions when purchasing specific software products. It provides comprehensive information about individual software packages, including features, pricing, user reviews and customer feedback. The site also offers helpful resources such as blog posts, podcasts, webinars and more to further assist users in making an informed decision. Trustpilot, on the other hand, focuses more on customer experience with businesses or services rather than individual products. It provides users with a platform to leave their own reviews about their experiences and read those of others who have used the same company or service. What's more, it allows companies to respond directly to customer feedback which can be seen by anyone visiting the website. Additionally, Trustpilot also helps companies monitor their online reputation by providing them with tools such as sentiment analysis and customer segmentation reports.
---
History of Capterra
Capterra is a website that began in 1999 as a project to make technology buying simpler. It has since grown to become a leading resource for users to research and compare business software to find the best solution for their needs. With over 700,000 verified user reviews and a comprehensive library of software products, Capterra provides a comprehensive view of the software market.
---
Capterra Status
The Capterra website on online and reachable (last checked on ).
Uptime overview of the past three days.
Do you have problems accessing Capterra's website? .
---
Capterra is a free online service that helps businesses find and compare the best software for their specific needs. With over 700 categories of software, Capterra makes it easy to find the right software for any industry.
Features
Search and compare software by industry and category
Read user reviews and ratings
Filter by features and price
View product screenshots and videos